12 Gore 1500/2500/3500CF RTF Balloon
These quality-built hand made quarter scale hot air balloons operate using propane fuel/burners just like their full scale larger cousins. They are flown at festivals, events, tradeshows, indoors/outdoors, and are built with unmatched scale realism.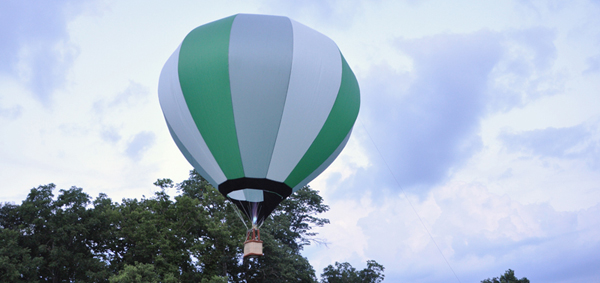 Additionally built to meet competition standards for RC hot air balloon racing, The gondola basket is large enough to house a wide variety of sensory and A/V equipment/payload.


Each Balloon is built with unmatched precision, made in USA, and priced better than anything in its class. Available in three sizes to choose from, 1500 cubic feet, 2500cf, and 3500cf. Balloon colors vary based on stock availability, what is shown illustrates design and components of the kit, color is subject to change without prior notice. For balloon customization, logo/banners, or to request specific colors or design please contact us to request a quote.
Each kit includes:

One 12 Gore Balloon
Aluminum Gondola
Wicker Basket
3 Refillable Propane Tanks (shipped empty)
Fuel lines and burner
2-Channel Radio

RC Hot Air Balloons
Product Code: RC Hot Air Balloons
Availability: 4-6 Weeks