BMP JUMBO RC Hang Glider Pilot and Harness
The BMP JUMBO Pilot is a servo-actuated 1:4 Scale RC Hang Glider Pilot, scaled to fit the Static Harness. It is designed to allow weight-shift control of the RCT SlipStream-9 Scale Hang Glider Wing. Additionally, the BMP JUMBO Pilot is suitable for variety of other RC/model projects.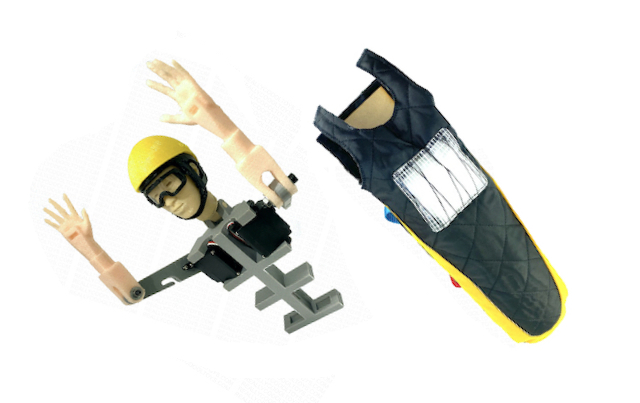 Each arm is made of two sections, upper and lower. Each operated by a standard size servo (sold separately). The flexible lower arm provides impact resistance during flight and landing. The two-section arms working together, deliver scale-realistic upper/lower arm movement and full range of motion.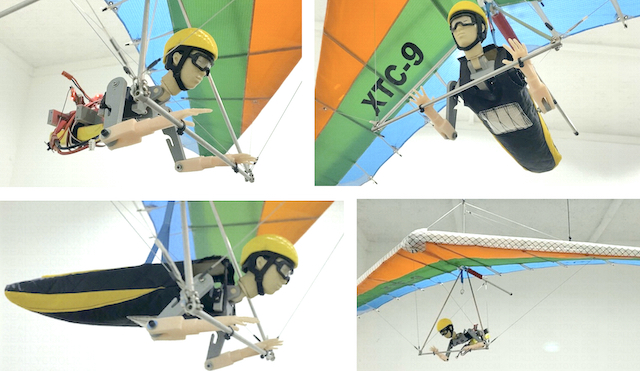 To assure successful RC flight/soaring, it is critical to properly set the pilot's hang distance from the wing's hang point in order to assure proper CB/CG, and to make sure servo/arm movements are not restricted. The HG pilot's hands attach to the RCT SlipStream-9 control bar using velcro or zip ties. Ballast or heavier/longer 3S-6S Lipo flight pack may be used to adjust CB/CG as needed, and to soften/decrease or tighten/increase control response. Pilot legs, sold separately, are available for RC HG/PG use.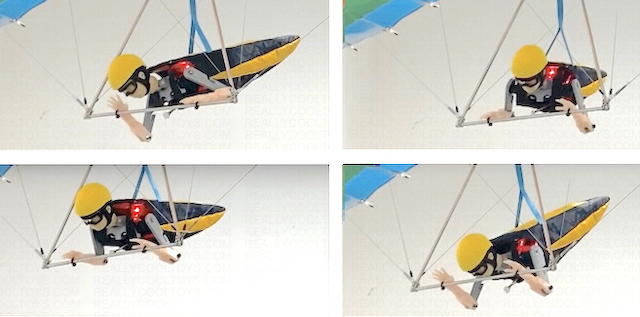 Standard size plastic or metal-geared Futaba servos may be used depending on set up, flight weight, model/size of wing, flight configuration (i.e., hand launch, dolly/winch launch, powered/trike launch), and so on. A micro servo and ball link maybe added to control head/neck movement. The BMP JUMBO RC Hang Glider Pilot's arms are mount onto standard servo, using the servo horn provided by the manufacturer, screwed/fixed onto the arm, centered at the arm hole.

BMP JUMBO RC Pilot's body is made of biodegradable hard and soft plastic material, designed for optimum performance, durability, and value, inherent unfinished print surfaces may be painted or finished as desire

BMP JUMBO RC Hang Glider Pilot Kit includes:
Pilot Torso
Head
Helmet with Liner
Helmet Goggles
Two (two piece) Arms
Contact us for pricing, availability, and to order yours today!

Also see: BMP RC Pilot (1:5 Scale)
BMP RC Pilot Torso (1:5 Scale)
RCT SlipStream Hang Glider Wing (1:3, 1:4, 1:5 Scale)
RCT SlipStream Static Pilot and Harness (1:4 Scale)
BMP JUMBO RC Hang Glider Pilot
Product Code: BMP JUMBO RC Hang Glider Pilot
Availability: In Stock